UPCOMING EVENTS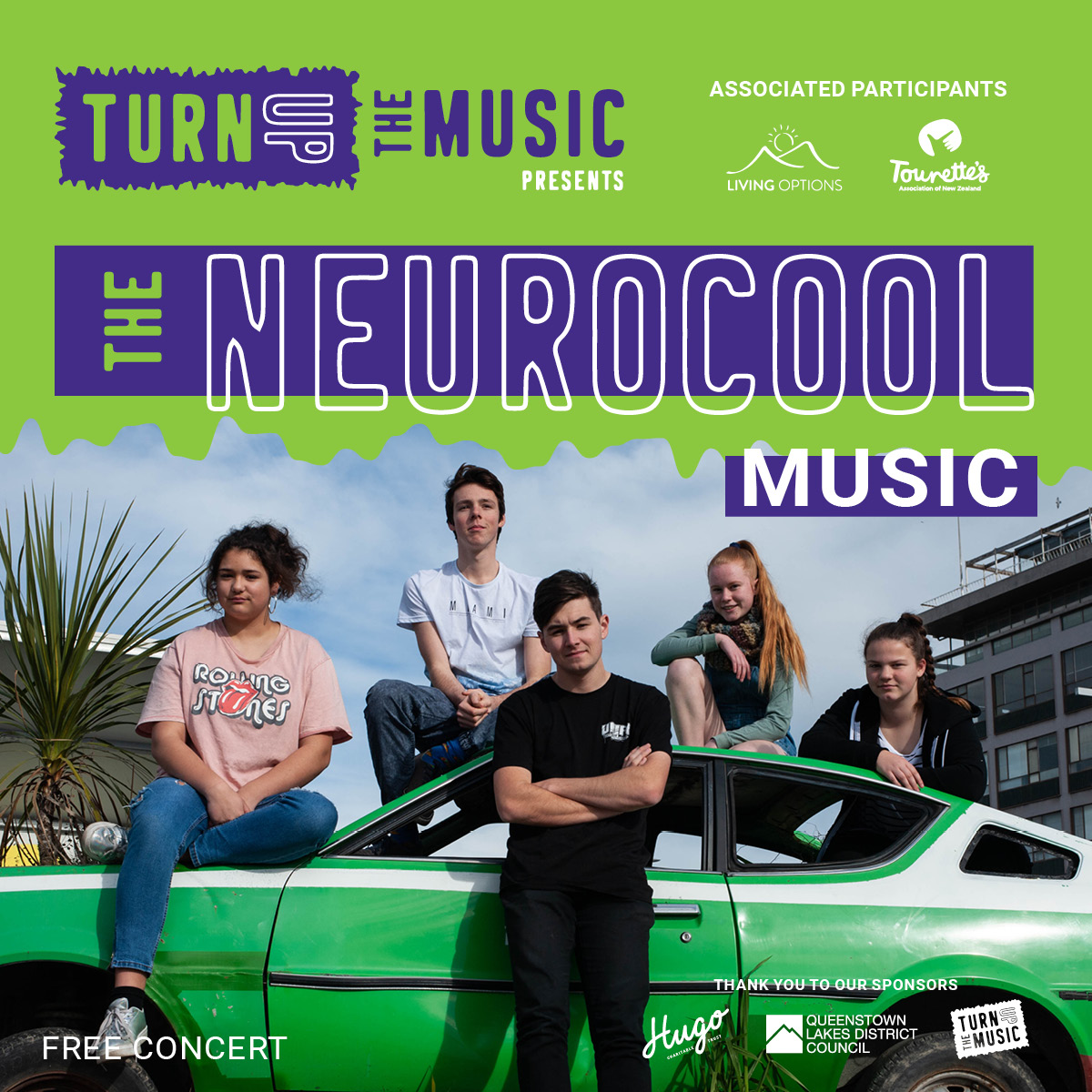 Turn up the music trust presents
The Neurocool Music 
FREE Concert
at the Arrowtown Athenaeum Hall
Saturday 17 April 2021
4pm
Queenstown-based Turn Up The Music Trust presents "The Lunatics" a band of young NZ'ers all living with Tourette Syndrome who gain respite from their tics through music and performance. On stage will also be the incomparable Mark Wilson on keyboard, and performers from Living Options.
Past Events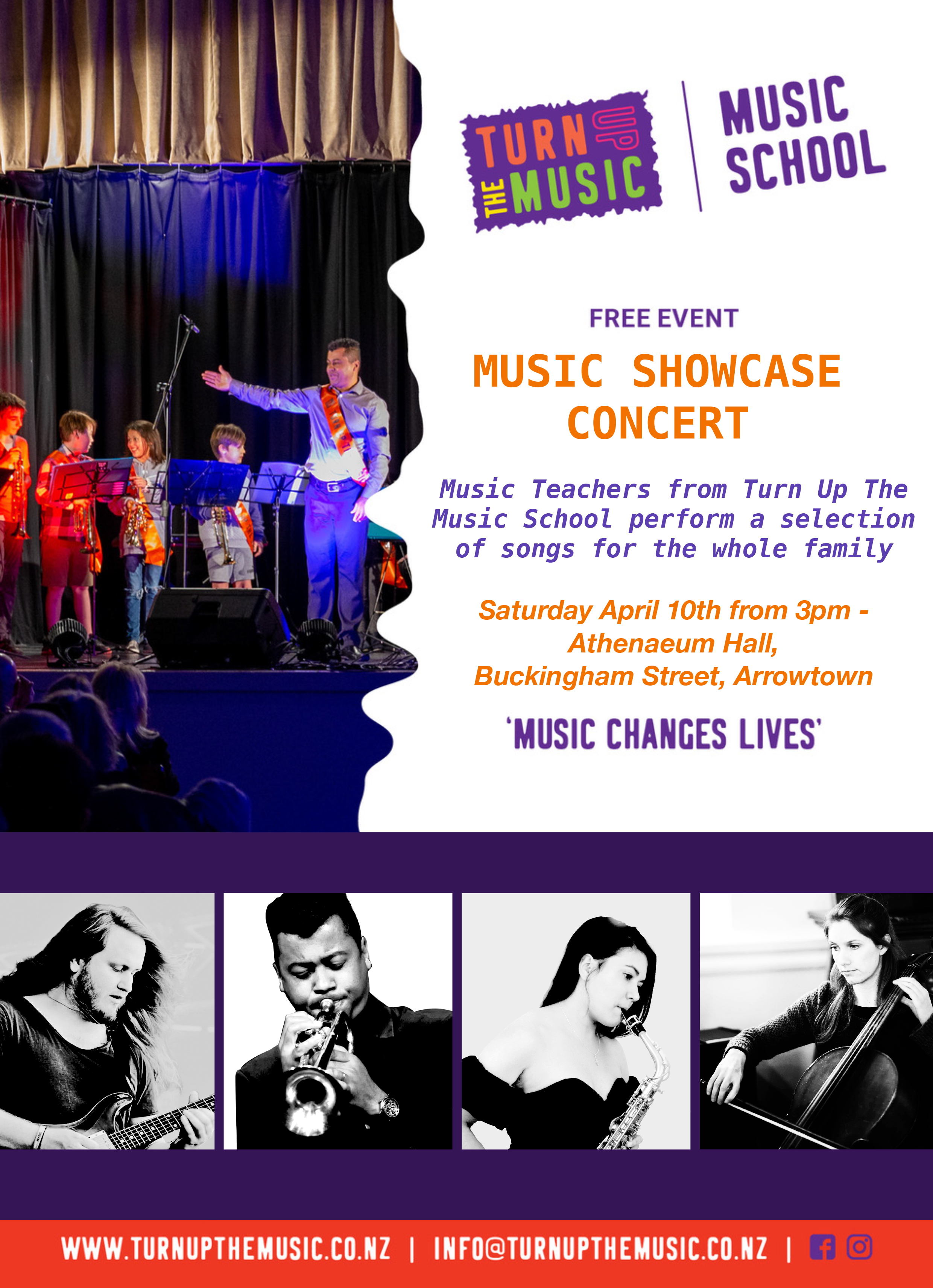 Turn up the music trust presents
Music Showcase Concert
FREE MUSIC SCHOOL EVENT
at the Arrowtown Athenaeum Hall
Saturday 10 April 2021
In this free concert, the music teachers from Queenstown based Turn Up The Music School will showcase a selection of music for the whole family from Classical to Jazz and Pop.
Children will have the opportunity to meet the teachers and watch them play a variety of instruments like piano, violin, cello, clarinet, trumpet, trombone, guitar, ukulele, percussion and drums.
The Music School Orchestra, Concert Band and Choir will also perform some of their best pieces.
Turn up the music trust presents
Natalia Lomeiko
International Violinist Preforming with pianist Sarah Watkins
at

Thomas L. Brown Gallery, Lake Hayes Estate
Sunday 4 April 2021
Queenstown based Turn Up The Music Trust, is delighted to welcome internationally acclaimed violinist Natalia Lomeiko to perform at the intimate concert space of Thomas L. Brown Gallery.
Natalia has performed extensively as a soloist and chamber musician in prestigious London venues Wigmore Hall, the Purcell Room, Queen Elizabeth Hall, Buckingham Palace, the Barbican and the Royal Festival Hall. She has also performed with leading orchestras around the globe including the Royal Philharmonic Orchestra under the baton of Lord Yehudi Menuhin. Natalia has been awarded with many prizes and awards throughout the world and described as 'stunning' and 'one of the finest violinists in the world'. Natalia is currently a Professor of Violin at the Royal College of Music in London.
Pianist Sarah Watkins is a highly regarded performer and recording artist and a founding member of the acclaimed NZTrio. A graduate of New York's Juilliard School, she regularly appears as a freelance player with the APO and ACO. Sarah is currently on the teaching staff at the University of Auckland.
Refreshments are available at Interval and included with your ticket purchase
** NB – Doors open at 3pm and concert starts at 3;30pm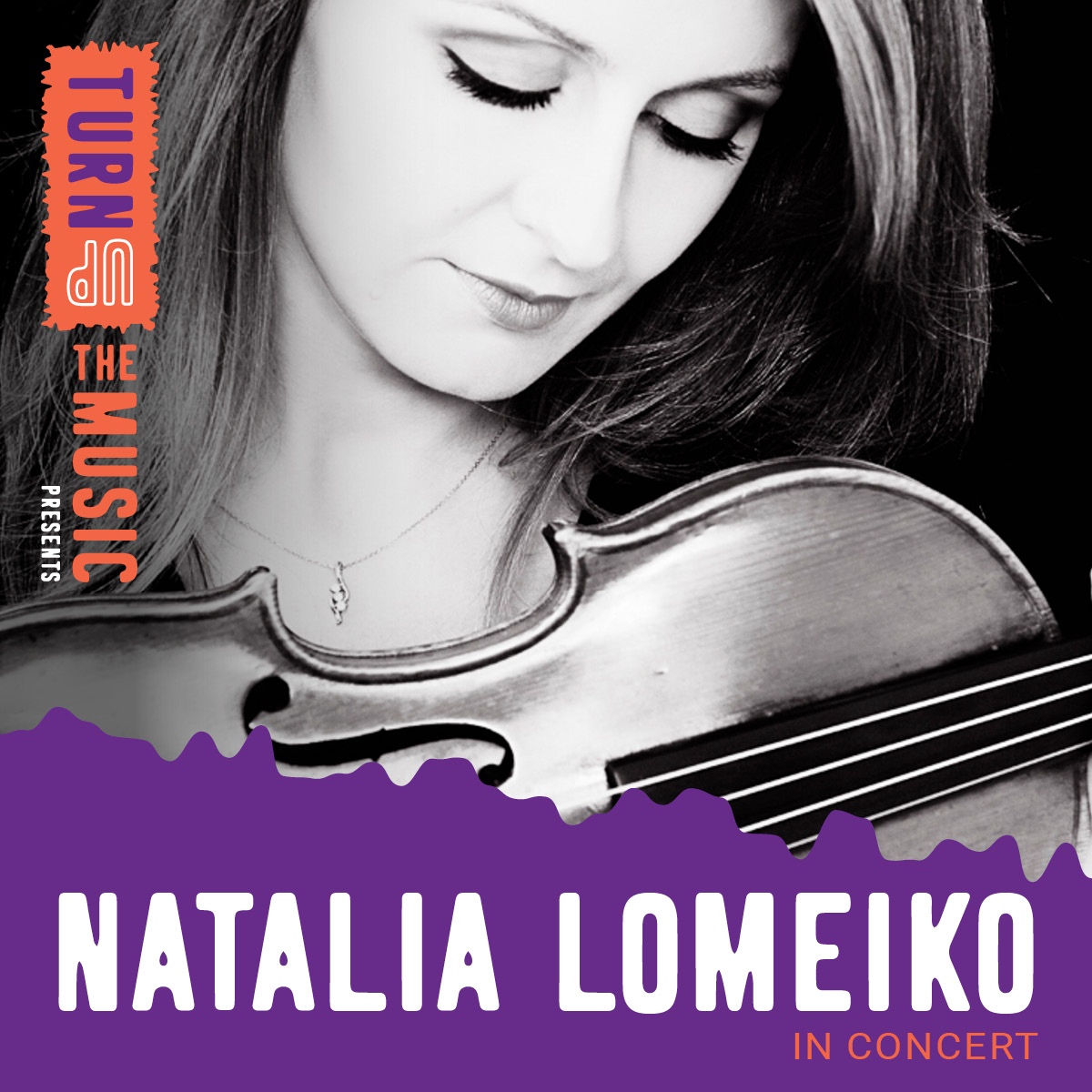 Image: Sasha Gusov and Jane Blundell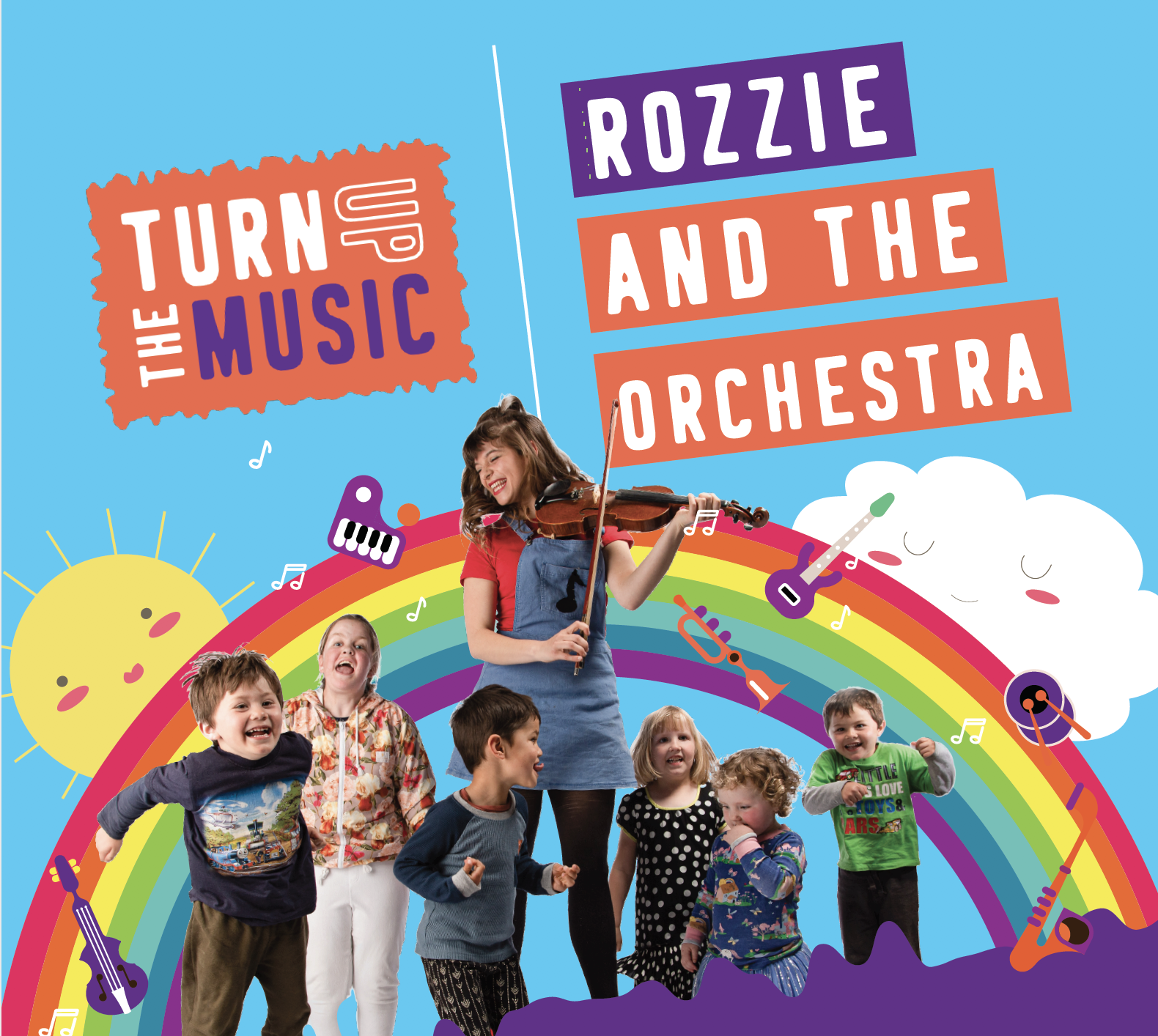 Turn up the music trust presents
Rozzie & The Orchestra
at the Arrowtown Athenaeum Hall
Sunday 28th March 2021
Inspirational Rozzie (as seen on the popular TVNZ 2 show CODE FUN) and her orchestra will take young children on a highly-interactive musical adventure as she and her orchestra stimulate young kids to get up and explore orchestral music. Has your child ever been up close with violins or flutes, have they ever felt the beat of a drum close up? They will be able to get amongst and see, feel and hear the dynamics of orchestral music.
Thank you to the Turn Up The Music Trust and the Callis Trust for subsiding this event.
Turn up the music trust presents
Songs Of The Wakatipu
Youth Songwriting Competition
Wakatipu High School
Friday 16th October
Come along and support your musical mates at Wakatipu High School 5.30-7.30 pm Friday 16th of October.
There will be awesome songs and prizes for the top songwriting winners, including a Studio Session at Roundhaed recording studios in Auckland.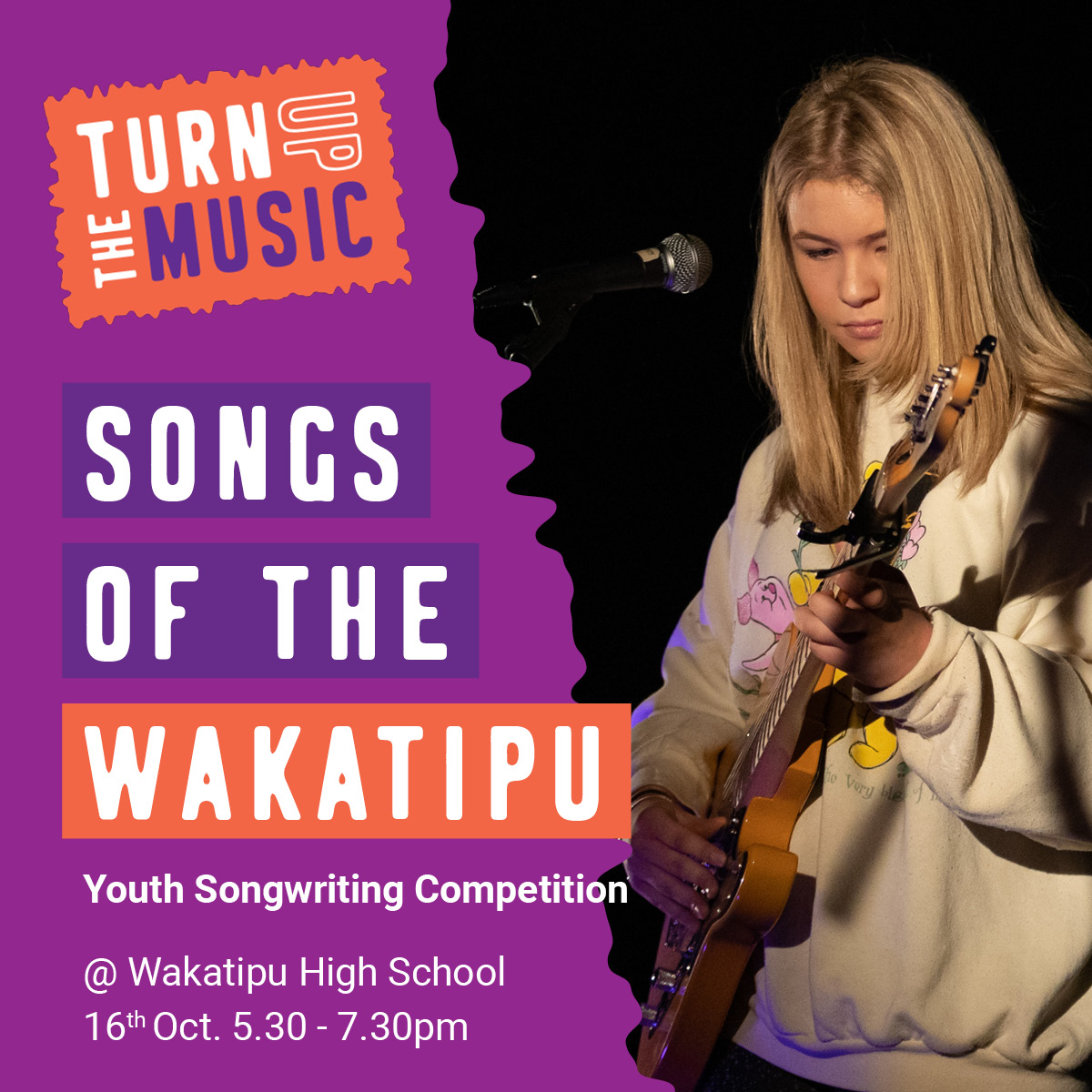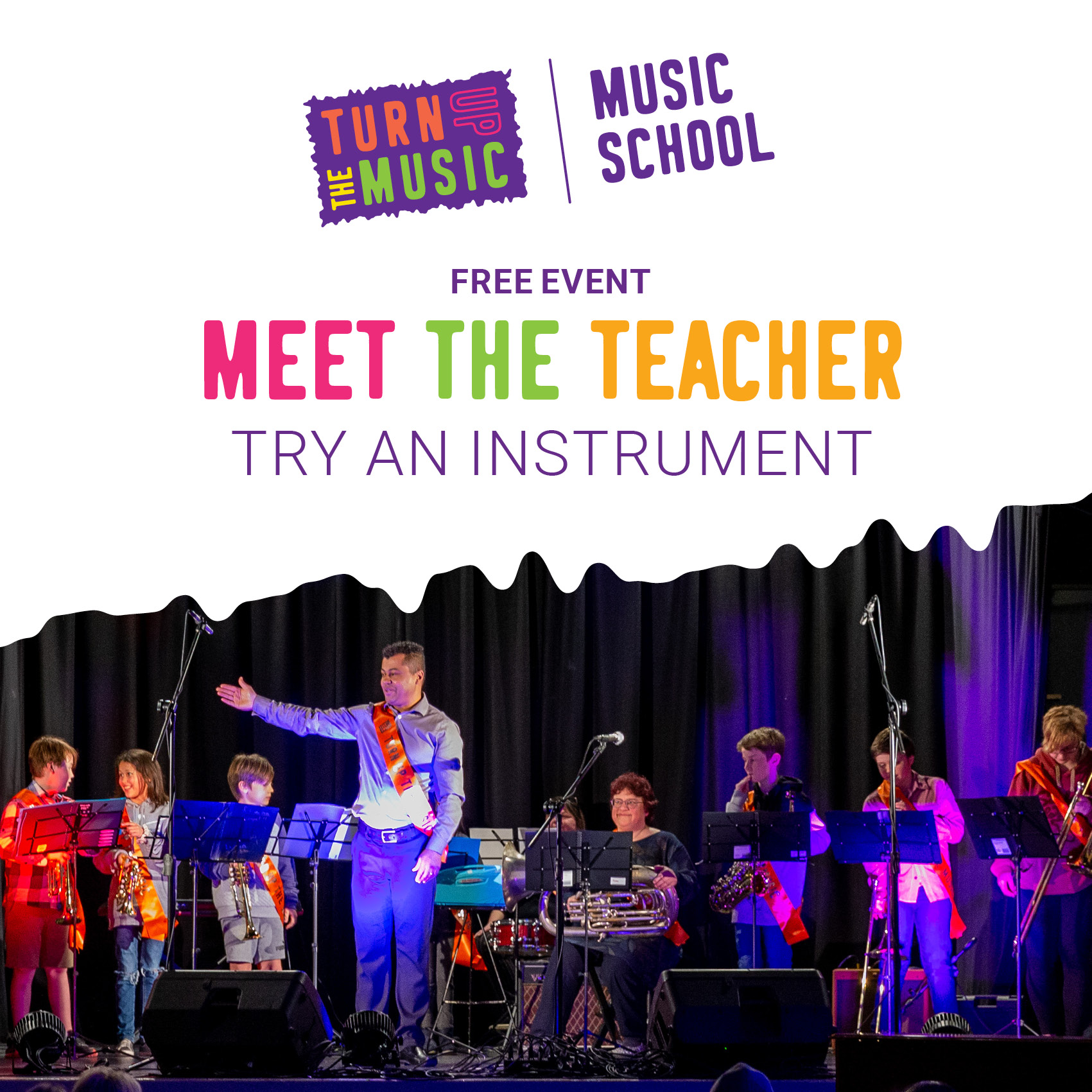 Free Music School Event
Meet The Teacher
Try an instrument
Queenstown Memorial Centre
Sunday 20th September
An opportunity for all primary school children to listen to people playing music, try out some instruments and choose one they would like to learn.
School holidays songwriting workshop with
Jackie Bristow
30th September thru 8th October
at the Arrowtown Athenaeum Hall
Turn Up The Music, feels privileged to have Jackie Bristow International singer-songwriter, tutoring these songwriting workshops and being an inspiration to our young Queenstown songwriters.
Sign up quick, as spots are limited.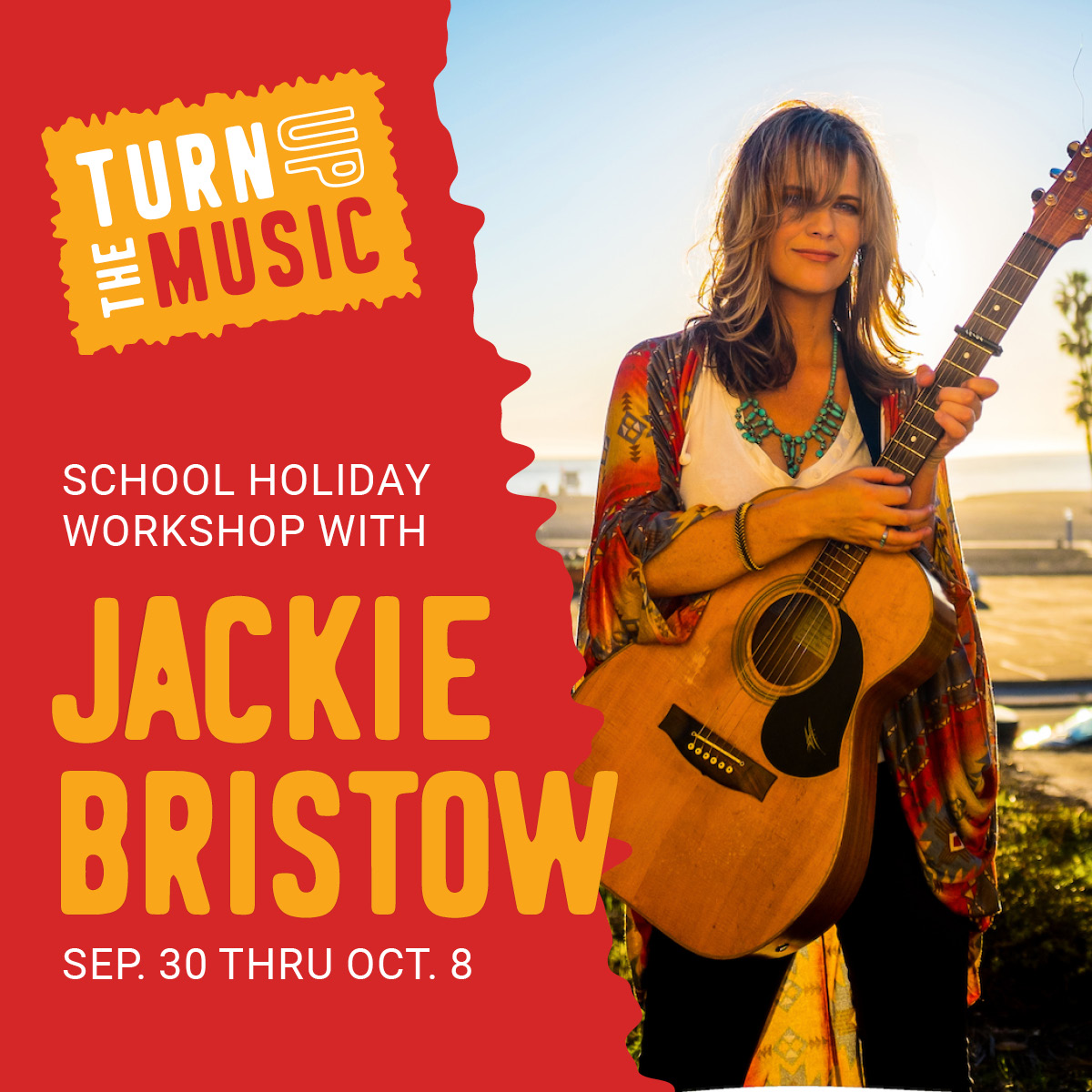 Turn up the music trust presents
Jackie Bristow and friends
at the Arrowtown Athenaeum Hall
Sunday 9th August at 4pm to 6pm
We feel very privileged to have Jackie headlining this concert and being an inspiration to our own aspiring young QT stars.
She has opened for stars like Chris Isaak, Boz Skaggs, Bonnie Raitt, Foreigner, Tommy Emmanuel and The Steve Miller Band among others.
New Zealand born, Nashville based singer-songwriter Jackie Bristow, began singing and writing songs at an early age in Gore and first performed with her sister in their school church choir.
Jackie's synergy with her on stage "Friends" for this concert is not lost on the Wakatipu locals. Young QT singers and songwriters will perform at this concert showcasing their talents with Jackie who is reminded of her Southland roots.
On stage, our local favourite Mark Wilson will also perform. The afternoon line-up will include Wakatipu High School Choir led by Margaret O'Hanlon and other young stars and musicians from WHS.
The 17 and 18 of May 2019 marked the start of
Turn Up the Music's external engagement programme.
On 17 May 2019, a string quartet featuring Benjamin Baker, Justine Cormack, Gillian Ansell and Alexander Hersh performed compositions by Franz Schubert and Gareth Farr at Arrowtown, Shotover, and Queenstown Primary schools. Garth Farr was in attendance too, and spoke about his Mondo Rondo composition.
The following night, the string quartet performed at the launch of the Trust, at Hakitekura, Queenstown.  The set also included a composition by Felix Mendelssohn, followed by a Tchaikovsky encore.
Benjamin Baker took the opportunity to announce the launch of Chamber Music at the World's Edge.  The aim is to bring chamber music events to the people of Central Otago on a regular and planned basis.
One of the highlights of the launch was a performance by precocious saxophonist Eliott Allemand, a graduate of the Lakes Community Music School.  Eliott showcased the potential of Turn Up the Music's programme and its music school.