TURN UP THE MUSIC

The Music School
The origins of our music school date back to August 2013 when Alison Price, Head of Music at the Wakatipu High School, telephoned Emma Wilson.
They talked about how fewer pupils were taking up the instrumental lessons offered to pupils at Wakatipu High School, and agreed that most children really needed to start lessons at a younger age to get the most out of them.
There were various music teachers in town but here was no joined-up approach or register of quality teachers, and few opportunities for children to take part in performance beyond what the Wakatipu High School was offering. And the range of instruments that people could learn was very limited.
In February 2014 Lakes Community Music School opened with 8 teachers and 56 pupils, offering tuition on 7 different instruments plus Beginner Skills.
Fast forward to May 2019…now the Turn Up the Music School…the name may have changed, but the philosophy and focus hasn't:
To provide excellence in music education on an affordable and accessible basis.
Our aims are
more children taking music lessons
instruments available to rent
subsidised lessons (case by case basis)
more performance opportunities
live music in town, especially classical
support for local teachers and musicians
In the News
Our Patron
Mark Wilson
Mark is a Queenstown legend and well-known personality. He is a unique combination of classical pianist, jazz keyboard player, church organist, Celtic stylist, and hymn writer. His music is always exciting, sometimes unpredictable, and often filled with humour.  We are proud to have him as our patron.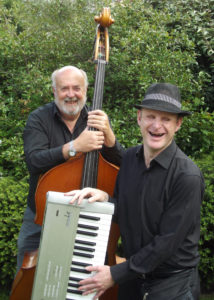 Our Trustees
Turn Up The Music Charitable Trust
Turn Up The Music Chair
Bill Moran
Bill is a former Deputy Secretary at the Treasury and has extensive governance experience, starting 16 years ago as co-founder and chair of
Play It Strange through to today where he is Chair of Sport NZ and High-Performance Sport NZ, Deputy Chair of Otago Polytechnic, a director of Pioneer Energy and trustee of Youthtown amongst other roles.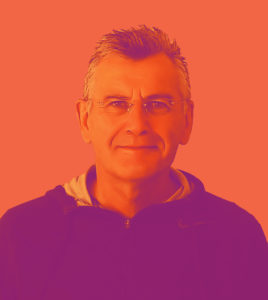 THE BOARD
Jillian Jardine
Christine Gray
Mary Phillips
Grant Stalker
Diana Hubbard
Craig Robins
Justin Eden
Sam Nelson
Sharyn Stalker
Jane Litten
General Managers
Turn Up The Music Music School
Emma Wilson
Emma grew up and learned to play a range of brass instruments in the UK. She was the music co-ordinator / specialist teacher at several primary schools, and conducted brass bands in her spare time. Here in QT she has been Musical Director for Showbiz Queenstown and co-founded of the Lakes Community Music School in 2013. She teaches trumpet and trombone.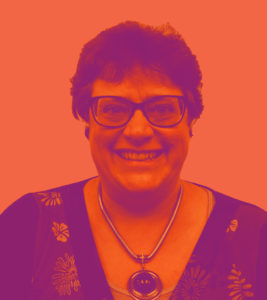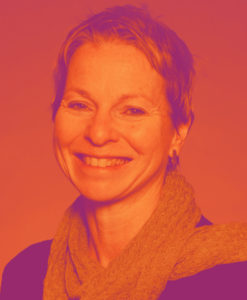 Alison Price
Alison Price has been teaching Music at Wakatipu High School for many years and is passionate about the power of music to have a positive influence on the lives of everyone. Her time is spent mainly with high school students giving them the skills and opportunities to develop their musical experience in whatever direction works for them. Prior to Queenstown, Alison was teaching in the North Island and then briefly in Malaysia. Her interests outside of the Performing Arts include sports such as fencing and tennis as well as escaping into the hills behind Arrowtown.
Our Teachers
Natasha is a; violin, saxophone and clarinet teacher. Natasha moved to Queenstown last year from Dunedin. She started playing the violin when she was three years old, clarinet at ten and saxophone in high school. She went on to study music at Otago University where she did performance in both clarinet and violin. She now teaches music and dance at Wakatipu high school. She has previously played for the Dunedin Symphony Orchestra, New Zealand Symphonic Winds, and other such groups.
Since moving to Queenstown she teaches music lessons for violin, clarinet and saxophone in her spare time as well as playing in various groups around Queenstown – in jazz combos, orchestra's, weddings and other small music ensembles. When Natasha gets a bit of spare time she likes to: dance, go out for a walk , or go snowboarding.
Claire is an accomplished and experienced performer, teacher and singer/songwriter. She has played the violin and guitar for over 30 years and has been a member of many orchestras, bands and the traditional Irish music circuit. She has a BAHons, a diploma in Music education and has been teaching violin and music theory to both adults and children for over 10 years.
Her lessons relay her passion for music, and are fun and enjoyable whilst productive.

Kana Takahashi
Piano
I am Kana, originally from Tokyo, Japan. I started studying music when I was five years old and attended Kunitachi College of Music in Tokyo, graduating with a Bachelor of Art in Music in 1991. I achieved a ABRSM Diploma in piano performance in 2017, and I am an associate member of the Institute of Registered Music Teachers in New Zealand.
I have been living in Queenstown since 1996 and have been teaching the piano for more than 10 years, mainly during school term, also performing for the Queenstown public on occasion.
I am happy to teach a range of students, from beginner to advanced, for Classical, Pop & Jazz and also music theory at Wakatipu High School on Tuesday & Thursday.
Hi, I'm Erandi Fernando, music teacher, and examiner from Sri Lanka. I have been teaching since 2005 as a private music tutor at home for beginers till London piano Diplomas. I have done LLCM , ALCM and ATCL in piano, theory of music and singing upto grade 8. My passion is teaching and to see my students perform and enjoy music to the fullest making their families proud and happy. I also enjoy teaching solo singing and choirs as I know how much I enjoyed being in a group and singing with harmony. Training choirs and the brass band was what I loved the most in my school teaching career the most. I believe musicality is a gift brought from birth which has to be polished adding theoretical knowledge into practice.  today music has been my most favorite companion who walks with me everywhere I go.
Originally from Japan, I grew up with a piano because my mother was always teaching it to others at home.
Starting with lessons at five years old, I fell in love with piano and carried on in my training for a further 15 years. Wanting to expand my musical knowledge, I joined school brass bands and began playing the trumpet and tuba for six more years. 
I have now been teaching piano for eight years, and as a professional pianist, I often play for special events and concerts. 
Currently, I am a member of a ukulele group as well as two choir groups as it is enjoyable for me to get to experience music with different people.
Cliff is a fully registered and experienced NZ teacher, as well as a professional Musician and Composer. He holds a Music Degree in Jazz Performance (Guitar) and a Diploma in Composing Music for Film and Television. Cliff is a mulit-instrumentalist and has toured extensively with Rock and Jazz groups playing Guitar, Keyboard, Bass and Singing. He has held resident gigs in Wellington and led his own trio. He is currently living in Queenstown and passionate about music education and helping children.
I've been playing guitar since I was 9. I have toured with a band in Europe, and recently played the opening act for the Gibbston Valley concert for Billy Idol in front of 17,000 people.
I'm Hannah, I was Head of Music and a qualified primary school teacher in the U.K for 3 years. I started playing drums from a young age in Ireland and I've been singing since I could talk! I taught beginners guitar in the U.K with my role as Head of Music. Learning, playing and performing music gains not only a deepened passion for an instrument but confidence too!
Lara trained in accordance with the Vincent D'Indy Music Conservatory curriculum in Montreal, Canada and also studied at College Lionel-Groulx in classical & jazz music performance. She teaches the cello to all level, violin for beginners and double bass to beginners. She has played the cello in classical ensembles, bands, musicals and recorded for a folk band and for an electro-accoustic artist.
Lara enjoys engaging and working with students to improve their technique and to prepare for performances and exams.The basics of note reading, theory and aural will be taught to beginners. She is also following the teachings curriculum of ABRSM NZ.
Introducing
Eliott Allemand
Eliott Allemand is a sixteen year-old saxophone player. 
Four years ago he had his first saxophone lesson at the Lakes Community Music School.  He worked hard and spent hundreds of hours developing his technique, sound and improvisation. 
At Wakatipu High School he joined the school jazz band as lead alto saxophone player and later joined the school's jazz combo on tenor sax, winning best saxophone two years in a row at the Invercargill Jazz Festival. 
Since then, Eliott has performed in New York, Hong Kong, France and Hawaii with major artists such as saxophonist Chris Bullock from Snarky Puppy, vocalist Sirintip, and trumpeter Jonathan Saraga.
He is currently working on an album and has many projects underway.