Turn Up The Music School
Whakakahatia Te Puoro
We want to get all children making music! We're providing lessons for all ages. Children can  progress from pre-school groups to beginner recorder groups, then to after school instrumental lessons and onwards to bands, orchestras and choirs.
MUSIC CLASSES & MENTORING
$50 per Term
Orchestra
Thursday 4pm
Wakatipu High School
Natasha Matla
Violin ability grade 3+
Cello / Viola / Bass / Flute players
ability at grade 1+
CONCERT BAND
Tuesday 3:15 pm
at Queenstown Primary School
With Iraja Max 
Playing ability grade 1+ Trumpet / Trombone / Tuba / Clarinet/ Saxophone / Flute / Percussion
Ukulele group
Wednesdays at St Margarets Church Frankton
for children aged 6+, there is a beginners group at 3:30pm and an advanced group at 4:15pm.
BAND MENTORING
Thursday Evenings
at Wakatipu High School
With Michael Eden
Get together with your friends and
apply for a place in our Band Hub.
BEGINNERS' GROUPS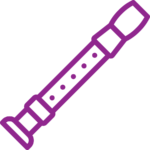 Start Here Recorder Group
Wakatipu High School
Provides children with the opportunity to learn to read music and translate it to sound. An excellent gateway to furthering musical interest, learning the recorder is a great for essential skills for all instruments.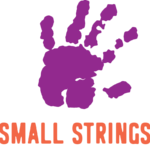 Beginner Group
Starting 3rd May 2021
5.15pm Monday
Wakatipu High School 
5-week course
Includes Violin hireage
Learn about all the parts of the violin, correct placement and handling. Playing on all the violin strings and basic rhythms. Students will also learn a piece of music.
Keen to Learn an instrument? 
Turn up the music offers scholarships for both music teaching and musical instruments for those who may need support.
This is a new initiative which we hope parents use if they need to, so that all children can explore and enjoy music. Get in touch if you wish to apply and you will be contacted by a Turn Up The Music Trustee.