Our Teachers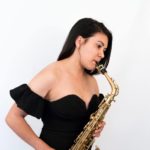 Natasha Matla
Orchestra, Violin, Saxophone, Clarinet
Natasha is a; violin, saxophone and clarinet teacher. She started playing the violin when she was three years old, clarinet at ten and the saxophone in high school. She went on to study music at Otago University where she did performance in both clarinet and violin. She now teaches music and dance at Wakatipu High School. She has previously played for the Dunedin Symphony Orchestra, New Zealand Symphonic Winds, and other such groups.
Since moving to Queenstown she teaches music lessons for violin, clarinet and saxophone in her spare time as well as playing in various groups around Queenstown – in jazz combos, orchestra's, weddings and other small music ensembles. When Natasha gets a bit of spare time she likes to: dance, go out for a walk, or go snowboarding.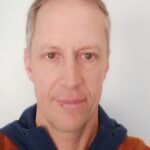 Dougal Canard
Born in Christchurch, Dougal  graduated from Canterbury with a B.mus in jazz performance, doubling in bass and piano. He spent 5 years working on cruiseships before returning to NZ. He has extensive experience playing bass in all styles including rock, funk, jazz and show work, including NASDA and the CSO. His work as a pianist has been mostly in the world of jazz, holding a long term residency at the Millenium hotel, as well as leading his own jazz trio. And on guitar he plays all styles of music, but has particular interest in latin music, especially guitar music from Brazil.
He has over 20 years of experience teaching from young beginners through to advanced jazz students. He also has tutored a variety of jazz ensembles and rock bands. Dougal loves tailoring his lessons to the needs of his students and seeing them progress towards their goals.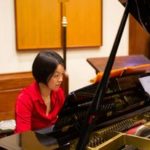 Kana Takahashi
I am Kana, originally from Tokyo, Japan. I started studying music when I was five years old and attended Kunitachi College of Music in Tokyo, graduating with a Bachelor of Art in Music in 1991. I achieved an ABRSM Diploma in piano performance in 2017, and I am an associate member of the Institute of Registered Music Teachers in New Zealand.
I have been living in Queenstown since 1996 and have been teaching the piano for more than 10 years, mainly during school term, also performing for the Queenstown public on occasion.
I am happy to teach a range of students, from beginner to advanced, for Classical, Pop & Jazz and also music theory at Wakatipu High School on Tuesday & Thursday.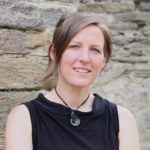 Claire Forrester
Claire is an accomplished and experienced performer, teacher and singer/songwriter. She has played the violin and guitar for over 30 years and has been a member of many orchestras, bands and the traditional Irish music circuit. She has a BAHons, a diploma in Music Education and has been teaching violin and music theory to both adults and children for over 10 years.
Her lessons relay her passion for music, and are fun and enjoyable whilst productive.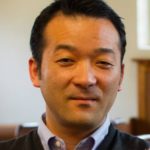 Masa Nakazawa
Originally from Japan, I grew up with a piano because my mother was always teaching it to others at home.
Starting with lessons at five years old, I fell in love with the piano and carried on in my training for a further 15 years. Wanting to expand my musical knowledge, I joined school brass bands and began playing the trumpet and tuba for six more years. 
I have now been teaching piano for eight years, and as a professional pianist, I often play for special events and concerts. 
Currently, I am a member of a ukulele group as well as two choir groups as it is enjoyable for me to get to experience music with different people.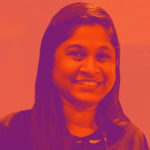 Erandi Fernando
Hi, I'm Erandi Fernando, music teacher, and examiner from Sri Lanka. I have been teaching since 2005 as a private music tutor at home for beginners till London piano Diplomas. I have done LLCM , ALCM and ATCL in piano, theory of music and singing up to grade 8.
My passion is teaching and to see my students perform and enjoy music to the fullest making their families proud and happy. I also enjoy teaching solo singing and choirs as I know how much I enjoyed being in a group and singing with harmony. Training choirs and the brass band was what I loved the most in my school teaching career the most. I believe musicality is a gift brought from birth which has to be polished adding theoretical knowledge into practice.  today music has been my most favourite companion who walks with me everywhere I go.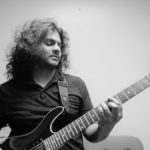 Raghu Avanish Moparthi
Studied Graduate Diploma in Contemporary Music from Southern Institute of Technology with specialization in Guitar and Music Education as a major subject. Been playing guitar for more than 10 years now and into teaching for more than a year.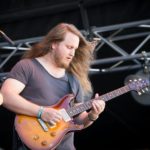 Michael Eden
I've been playing guitar since I was 9. I have toured with a band in Europe, and recently played the opening act for the Gibbston Valley concert for Billy Idol in front of 17,000 people.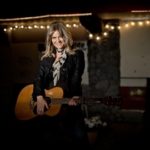 Jackie Bristow
Voice, Songwriting, Guitar
Born in New Zealand but then transplanted to Australia and then the United States with a guitar, suitcase and songs, Jackie travels light but packs a heavy punch.
Jackie has had the honor to be the opening act for many of her musical heroes. Opening for Bonnie Raitt in New Zealand on her 2013 "Slipstream" tour was a dream-come-true. Jackie was invited back 2017 to join Bonnie Raitt on her "Dig in Deep" tour. Jackie opened for Foreigner 2017 the Steve Miller Band in the US 2016.
Jackie has been the opening act for many other well-known names over the years: Marc Cohn, John Oates, John Waite, Bettye Lavette, B.J. Thomas, Joe Ely, Marcia Ball, Charlie Robison, Rick Springfield, Bob Schneider, Jimmy Lafave, Euge Groove, Ruthie Foster, Howard Jones, Herbert Gronemeyer, Phoebe Snow, Art Garfunkel, Daniel Lanois, Madeline Peryoux, Jimmy Webb, Paul Williams, and Shawn Mullins, among others.
Jackie's songs have been used repeatedly in Australian and New Zealand film and television hit shows such as "Go Girls," "The Secret Life of Us," "Home and Away," "Outrageous Fortune," "Shortland Street," and "Go Big." Her original song "This is Australia" won Tourism Australia's nationwide competition and was featured in its worldwide promotional campaigns for three years. Songs from the "Crazy Love" and "Freedom" albums were programmed into rotation at 7,000 Starbucks locations nationwide in the US.
In 2014, Jackie was awarded New Zealand Southland Music Ambassador of the Year.
Jackie released her fourth studio album "Shot of Gold" 2016. It charted her home country New Zealand and received critical acclaim.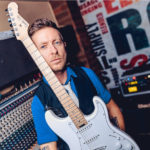 Matty Baker
Coming from Australia, Matty J picked up a guitar at age 12. In the first 6 months of teaching himself the instrument, he was playing guitar, bass and drums in 5 different bands – and then rapidly progressed to performing in pubs and clubs when he was only 14 years old! During this time, he formed the Gold record-awarded band Thirsty Merc, signed a major label deal with Warner Music, and spent the next 10 years touring all over the country.
Following on from the success of the band, he went into freelance Live and Studio session work, playing and recording for some of Australia's biggest artists and studios, across all styles of music. In 2009, he was invited to perform in China, and since then has spent the last 10 years performing, musical directing, and managing bands all over the globe in top-level Clubs and Casinos, in countries such as China, Malaysia, Macau, Hong Kong, Indonesia, Bahrain, Dubai, and many more.
Having thousands of live performances over the years and a deep knowledge of all facets of the entertainment industry, he is a seasoned professional and lives to take his love for music and wealth of experience to teach Guitar, Bass, Studio Recording, and Music theory – and inspire the next generation of passionate young musicians in Queenstown!
Alex Yevstifeev
Born and raised in Rochester, NY into a musical family, Alexander has had experience with both classical and Jazz from an early age. Always part of the school band as well as local jazz big bands, he grew up to study saxophone at the Eastman School of Music before switching degrees to Electrical Engineering at the Rochester Institute of Technology. He has however been continuously active in music performance.
Alex moved to Queenstown in 2018 where he plays in several local groups including the Queenstown Jazz Orchestra as well as Alchemy. In addition to playing and teaching music, Alex also runs a woodworking business as well as working  for Shotover Systems in Frankton.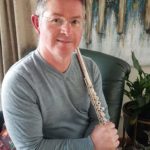 Dougie
Dougie is an experienced flautist with over 30 years of experience 22 of which as principal flautist 'The Band of the Royal Regiment of Scotland' travelling worldwide as a performer. He studied at the Royal Military School of Music, Kneller Hall where he gained qualifications in performance and theory. 
He has lived in Queenstown for almost 10 years and has focused on his roots in Celtic music with local band 'Hair of the Dog'.
Dougie can teach flute to all ages and has a fun approach to learning whilst encouraging students to reach their full potential.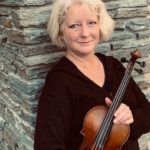 Sheena Naughton
Sheena has been playing violin for almost as long as she can remember, in both classical and celtic genres.  She has been a regular orchestra member through-out her life, and currently plays with the Central Otago Regional Orchestra, leading the orchestra from time to time.  
A resident in Queenstown for nearly 20 years, she played fiddle as a solo performer with the City of Invercargill Pipe Band in their show 'Pipin' Hot', including performances in Australia and Canada. Before moving to New Zealand she was the fiddler in a Celtic rock band in the UK, Howling at the Moon.   She has been a band member for Showbiz Queenstown's performances of Les Miserables and Chicago, and Alexandra Musical Society's performance of Joseph, as well as playing regularly at weddings. 
She is currently in the process of establishing a new Queenstown Party Orchestra so that contemporary and popular music can be performed by traditional orchestral instruments, in a fun and exciting way. Watch this space!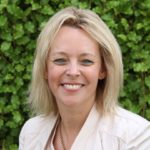 Chris Stevens
Ukulele & Guitar
B.Ed, Dip Teach, ACET accredited.
Chris relocated to Central Otago after 34 years of teaching Primary School children in Southland Schools. Most of those years Chris had the added responsibility of the schools' music teacher, or music specialist leading Teaching colleagues and writing school Curriculum plans. 
A highlight of her career as a school music teacher was conducting the World Vision Kids for Kids choir concerts in Invercargill and Gore, with Suzanne Prentice as the guest artist.
Chris gained ACET,  National  teaching  recognition in 2017 and again in 2018, for raising student achievement in the Arts and Literacy. 
In her personal time, Chris enjoyed performing as the lead singer in a variety of popular Invercargill bands, which stretched  over 30 years. She also played rhythm guitar or keyboard. She was a member of the Southland Musicians club and once, nominated for Entertainer of the Year. 
Chris teaches a variety of instruments, ukulele,  guitar, recorder, xylophone, junior percussion and African drumming, 
'I truly believe music soothes the soul. It is a gift, a koha  that keeps giving. Playing music together strengthens social relationships, builds teamwork and is FUN. It is wonderful brain gym! Start your musical journey now. I can't wait to meet you!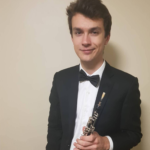 Finn Bodkin
Clarinet, Oboe, Recorder and Orchestra
Finn is a recent graduate of the New Zealand school of music who majored in classical performance. While growing up in Invercargill Finn started out by playing in community orchestra's which cataylisted his love for the oboe. He has been taught by Robert Orr (New Zealand Symphony Orchestra), Diana Douherty (Principal oboe of Sydney Symphony Orchestra) and Gordon Hunt (ex Principal of London Symphony Orchestra). He has been in the National Youth Orchestra for the past 4 years and has been in the National Youth Brass Band as a timpanist and lead singer. He has also played for the Royal New Zealand Air Force band, Navy Band, Orchestra Wellington and the New Zealand Symphony Orchestra. In His spare time he loves to trail run and play chess.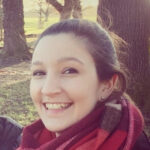 Erica Hastie
Violin, Beginner Piano, Early Childhood Groups
Hello, my name is Erica Hastie and I have over 25 years of experience playing violin. Originally from Scotland, I grew up surrounded by both classical and traditional music. I was the leader of my regional string orchestra and a member of the Edinburgh Highland Reel & Strathspey Fiddle Orchestra. Here in Queenstown, I regularly play Irish/Scottish music at local sessions – it makes me feel at home!
I am a fully trained primary school teacher and am currently teaching locally in Queenstown. I bring plenty of teaching experience to my lessons in a fun and inclusive way. In my free time, I love hiking, kayaking and reading lots of books.
I look forward to sharing my love of music with you!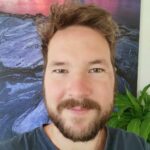 Joel Hillary
Like a rare unicorn, I was born in Queenstown and therefore am a real local. I attended the local kindergarten below the Gondolas, moving to Queenstown Primary School and then Wakatipu High.  I left for a few years while trying my hand at Invercargill Teachers College, but Queenstown drew me back!
My nae is Joel Hillary, and you're reading my bio!
A little about me: I love Queenstown, hiking, and drumming. I have worked with many children and young adults over the years as the head coach at SITE Trampoline, and as a Teacher Aid at Remarkables Primary School. With my mother teaching at Queenstown Primary School for 20 years I could say that Teaching is in my blood.
I have been drumming in the City Impact Church band since I was 15 years young. Now almost hitting 30 the years have made me love beats, dynamics, and music.
I am the host of The Jesus Magnet Podcast found on Spotify, Apple, and all other major platforms. With my wonderful wife, I run a small property management company in Queenstown.
We are as local to NZ as being part of the famous Hillary family (distantly 😉 )
I am looking forward to getting to know many future drummers and being able to assist them on their journey toward a lifelong love of drumming and music.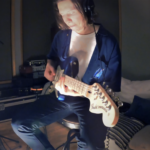 Alex Pyle
Alex first started playing guitar at 8 years old and studied music throughout highschool. He took his passion to university where he graduated with a bachelor of music in Jazz Performance in 2018. He then moved to Whistler Canada to work as a Ski Instructor and played in a few bands and recorded an EP with the band Few Words. His devotion to skiing and music brought him to Queenstown where he has worked at The Remarkables as a ski instructor in the winter and a full time musician in the summer.
Alex plays regularly in Queenstown, playing acoustic, electric and bass guitar in various groups with differing styles and is committed to giving  his knowledge and experience of music to future music lovers like himself.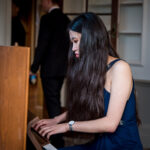 Karen Geng
Hey, I'm Karen and I'm an Aucklander! I started playing piano when I was four years old and have been teaching piano/keyboard for the past five years. I received my ABRSM Grade 8 certificate in 2014, after which I decided to pursue my other musical interests, such as playing in the school orchestra, string group, concert band, and woodwind ensemble.
I would be keen to teach group keyboard lessons as well as one-on-one piano lessons, to children of all abilities. I am also happy to work with children with any learning difficulties.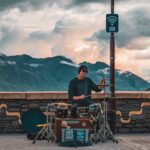 Kyle Grattan
Kyle, a seasoned drummer with a decade of experience, has performed with renowned artists and at numerous festivals. He holds a Grade 8 certificate in Drums and has spent five years teaching, with a focus on simplifying music theory.
Noticing a gap in the market, Kyle transitioned into solo drumming, specializing in electronic dance music genres (Even a drum solo & interview on GeorgeFM). His unique approach has earned him significant recognition and over half a million online views. Now an associate drum teacher in Queenstown, Kyle is eager to share his passion and expertise with budding musicians.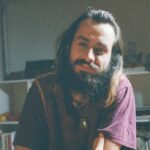 Solomon Crook
Solomon has been involved in the music industry for over 8 years now, releasing music under 'Solomon Crook', producing for other artists and mentoring up-coming musicians and song-writers. He studied a Bachelor of Commercial Music at Massey Wellington; following his studies Solomon has gone on to collaborate with some of New Zealand's top songwriters and producers. Solomon's philosophy around music creation is holistic, desiring to form strong connections with those he mentors and collaborates with.