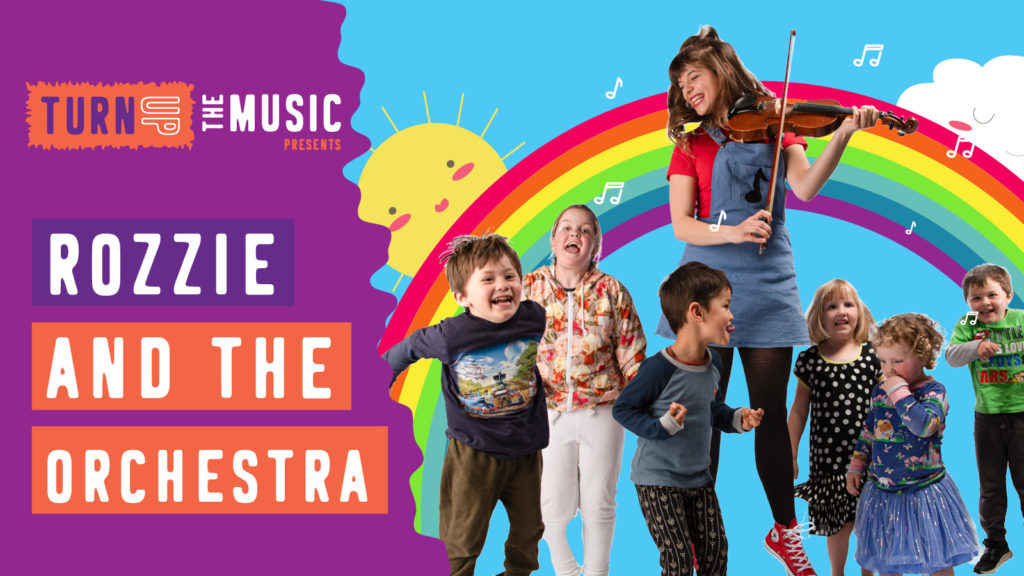 Tickets on sale now – choose from one of three afternoon concerts – 1pm – 2pm – or 3pm
Inspirational Rozzie (as seen on the popular TVNZ 2 show CODE FUN) and her orchestra will take young children on a highly-interactive musical adventure as she and her orchestra stimulate young kids to get up and explore orchestral music. Has your child ever been up close with violins or flutes, have they ever felt the beat of a drum close up? They will be able to get amongst and see, feel and hear the dynamics of orchestral music.
Thank you to the Turn Up The Music Trust and the Callis Trust for subsiding this event.