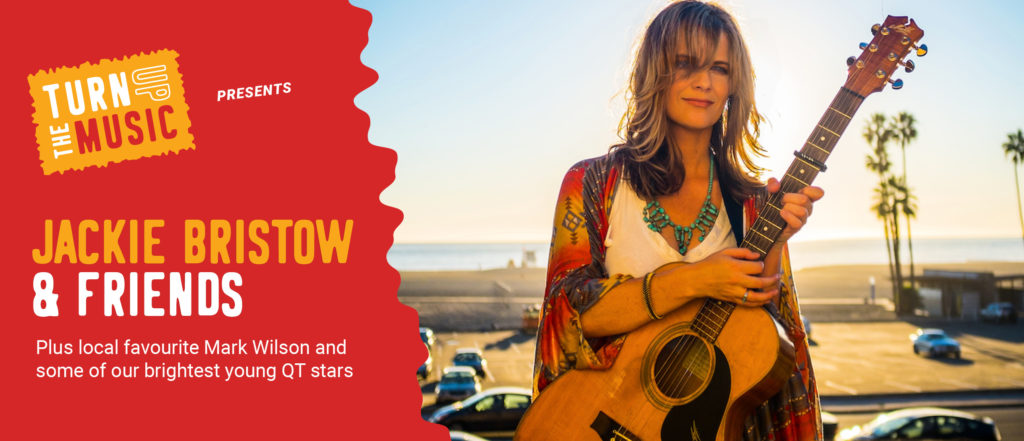 We feel very privileged to have Jackie headlining this concert and being an inspiration to our own aspiring young QT stars.She has opened for stars like Chris Isaak, Boz Skaggs, Bonnie Raitt, Foreigner, Tommy Emmanuel and The Steve Miller Band among others.
New Zealand born, Nashville based singer-songwriter Jackie Bristow, began singing and writing songs at an early age in Gore and first performed with her sister in their school church choir.
Jackie's synergy with her on stage "Friends" for this concert is not lost on the Wakatipu locals. Young QT singers and songwriters will perform at this concert showcasing their talents with Jackie who is reminded of her Southland roots.
On stage, our local favourite Mark Wilson will also perform. The afternoon line-up will include Wakatipu High School Choir led by Margaret O'Hanlon and other young stars and musicians from WHS.